Creativity, uniqueness, elegance and intelligence are essential concepts at the centre of our label.
The brand Eva Scala focuses on designing original, luxurious and highly exclusive womenswear.
For the designer, Eva Scala, fashion is a form of art.
The garment is a sculpture which should be aesthetically pleasing from different angles, italian tailoring and craftsmanship combine to create harmony and a wearable piece of art. The designer is interested in the aesthetics of the garments and also their cultural, historical and ethical characteristics.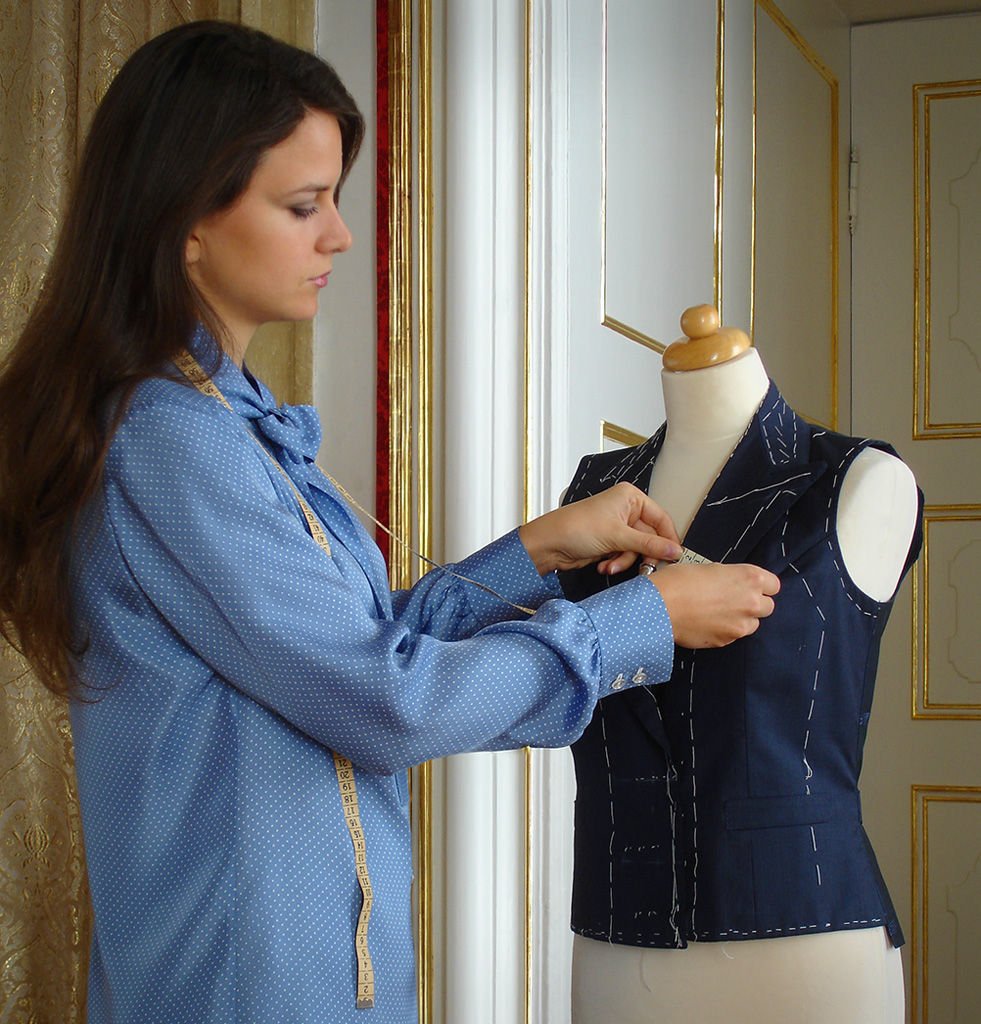 The design process starts with the understanding of fabrics. We focus on the recovery of the silk manufacturing of San Leucio, founded in the 18th century in southern Italy.
We closely collaborate with one of the oldest textile manufacturers of San Leucio Tradizione Serica Alois.
Drawing on the experience of the centuries old tradition their work includes the entire production cycle of textile manufacturing: from yarns dyeing to the creation of finished articles such as damasks, lampas, brocades and variety of trimmings. As a result the fabrics are unique, original and rich in history.
These distinguished silk fabrics decorate prestigious places such as La Scala Theatre in Milan, La Fenice Theatre in Venice, Buckingham Palace in London and the White House in Washington D.C.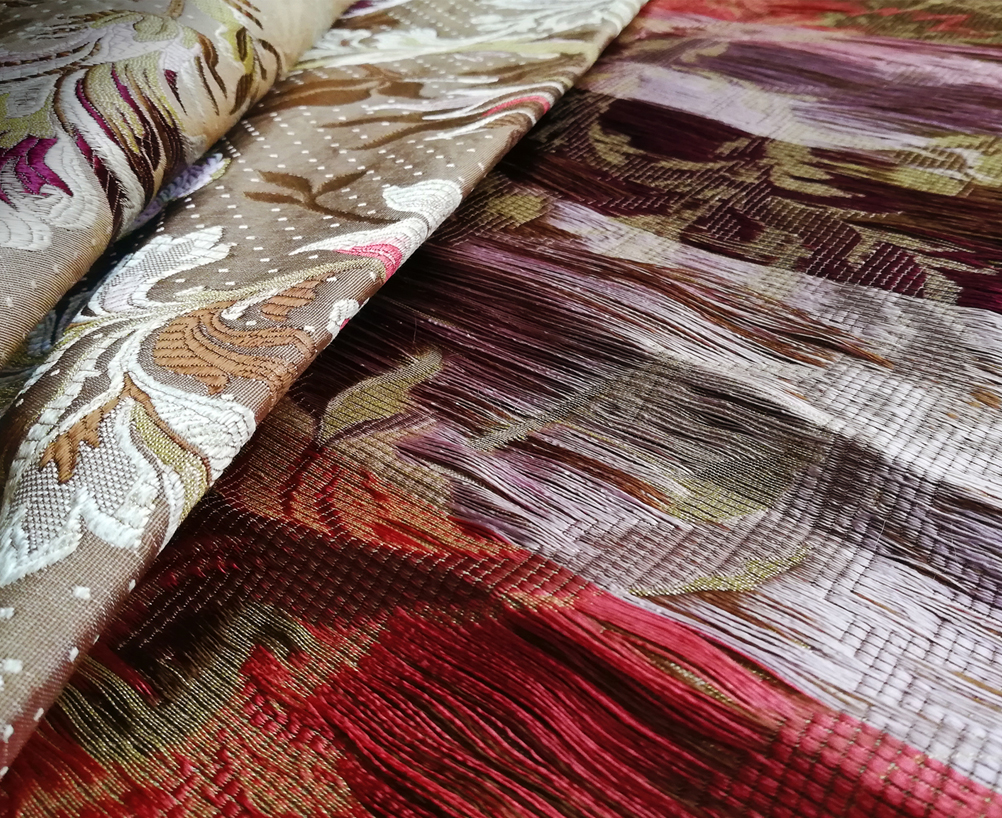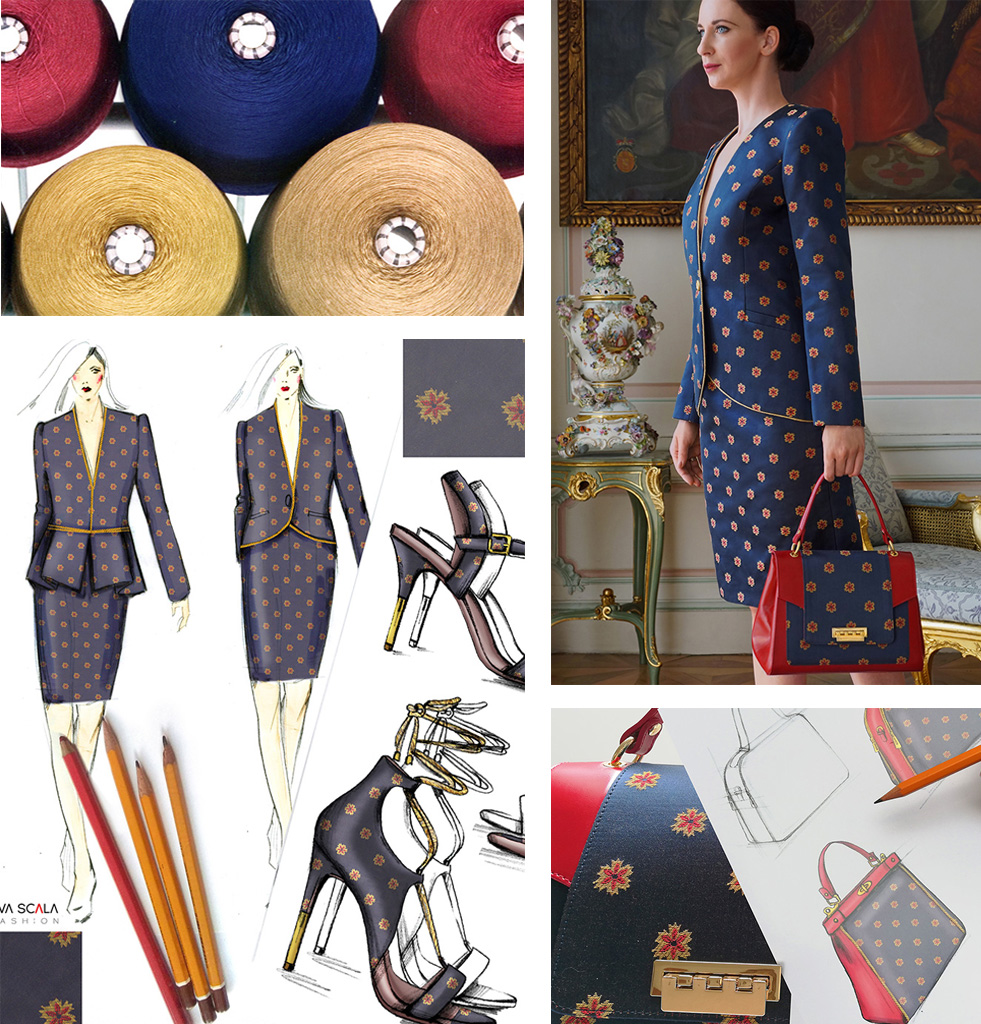 Eva Scala is a fashion brand that works to highlight the important textile history in Europe combined with innovative fashion design and Italian tailoring.
The ultimate goal is to help safeguard the rich tradition and history that makes the fabric production unique.
All is made to the highest possible standards in compliance with ancient tradition, ethical code that rests on respect of environment, territory and human labor.
In 1776 King Ferdinand IV.,Bourbon King of Two Sicilies built a community around a silk factory, only a few kilometres from the Royal palace in Caserta. It was deemed La Real Colonia di San Leucio. It became a benchmark for European silk weaving and textile manufacturing, best known for the production of damask, brocade, taffeta, liseré, jacquard, lampas fabrics and trimmings.
Members of the community enjoyed a privileged status with residential housing, modern social state and health system in place. Furthermore, the King Ferdinand IV founded the first school in Italic peninsula for both females and males and also create a common cash fund and care for the erderly. It was a revolutionary concept in the 18th century Europe. San Leucio manufactured the best quality silk fabrics esteemed throughout the European nobility. The articles were crafted by the best master weavers to obtain the highest standards using the most advanced technology known at that time.